The late Professor Park, Jae Woo discovered micro systems on the hands and feet relating to meridians, chakras, border meridians and joint meridians which can easily be adjusted to tonify or sedate the body's energy system. This system negates the need to learn hundreds of acu points scattered around the body.
Originally Su Jok Energy Flow was known as Su Jok Acupuncture but as the system evolved it became clear that needling was not the only treatment protocol. Professor Park discovered that magnets, seeds and colour were just as effective in tweaking the body's energy network to restore balance and wellbeing, which opened up this simple system for practitioners and clients with needle phobia; and also those who prefer not to use invasive therapy.
Meridians
Channels of energy throughout the body were discovered by the Chinese at the time of the Yellow Emperor. These channels became known as Meridians and the meridians are named after the organs they are associated with. If a meridian, either singly or together with others becomes deficient, or there is excessive energy running through the channel, it has a knock-on effect on our health.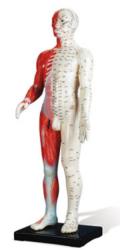 Professor Park, Jae Woo discovered energy lines running through the hands and feet which corresponded to the traditional Chinese meridian system. Using this system is extremely fast and effective in bringing both excess and deficiency back into balance.
Chakras
Following the discovery of meridians by the Chinese, an internal chakra system was discovered by the ancient Indian civilisation.
Diamond Energy System
The Diamond Energy System is based on the Egyptian pyramid. Equating the body with the pyramid, Professor's findings were that external chakras draw in energy from the environment and the energy is stored in the internal chakra system. From the internal chakra system, energy flows through meridians which feed organs and tissues with vital energy.
It has been established that:
through treating meridians

adjusting chakra energy

correcting the energy flow on the Diamond Energy System
based on application diagnosis to ascertain which system/s are either excessive or deficient, an effective treatment plan can be put into practice which is simple to administer.
e.mail: marilyn.hoh@googlemail.com
Tel: (0044) 07961 157609